If you manage an apartment or condo, you understand the importance of regular apartment and condo cleaning maintenance. Professional pressure washing and cleaning services might be an expenditure you don't want to make, but it's well worth it when you consider how many potential tenants keep driving by when they see a dirty, unkempt exterior.
The exterior of your building makes a strong first impression, and you want to ensure that it's a good, lasting impression. That's why so many apartments and condo managers rely on Maryland Pro Wash. The experienced team at Maryland Pro Wash is dedicated to making your buildings look new, ensuring great curb appeal and happy residents!
Benefits of Apartment and Condo Cleaning
A welcoming, clean exterior that looks well-taken care of is bound to attract more potential residents, consequently increasing revenue.
Professional pressure washing services can effectively remove mildew that can deteriorate cement, brick, wood, and vinyl siding. This ensures that the durability of your exterior building materials does not diminish quicker than they should.
Apartment buildings and condos that have been professionally cleaned are also healthier due to the removal of allergens and contaminants from the building exteriors.
And lastly, Maryland Pro Wash also eliminates nests, spider webs, and other unattractive signs that can make potential renters pause.
Why Maryland Pro Wash?
We offer high-quality services from a friendly, experienced, and professional team of licensed technicians. Contact us today to learn more and to receive a free estimate, and you'll soon understand why so many condos and apartment managers in Maryland choose Maryland Pro Wash.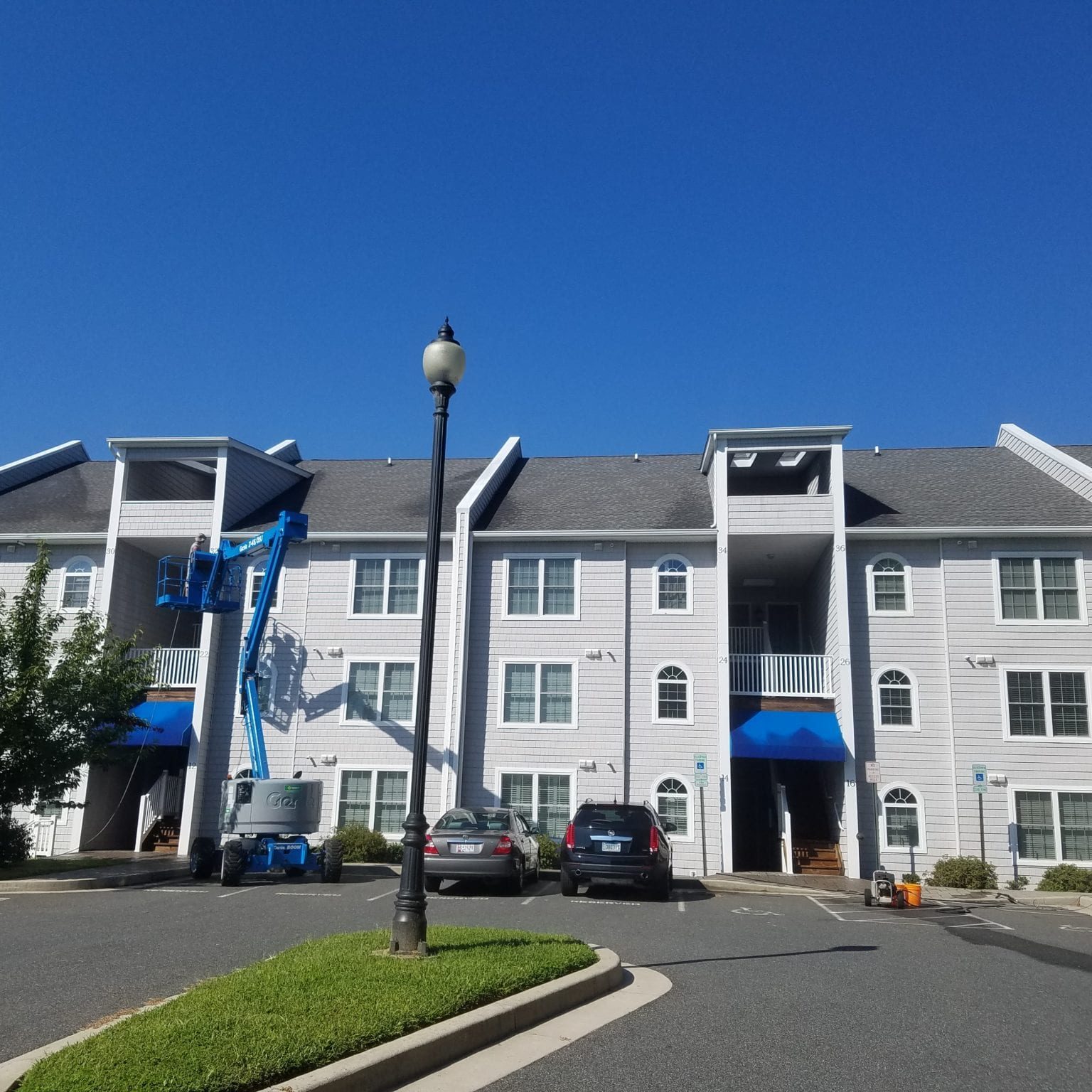 Posted in
Anne Arundel County, Maryland
,
Baltimore County, Maryland
,
Brook Haven PA
,
Broomall PA
,
Carroll County, Maryland
,
Cecil County, Maryland
,
Chester County, Pennsylvania
,
Chester PA
,
Chester Springs PA
,
Coatesville PA
,
Delaware County, Pennsylvania
,
Downington PA
,
Drexel Hill PA
,
Exton PA
,
Glen Mills PA
,
Harford County, Maryland
,
Havertown PA
,
Howard County, Maryland
,
Lima PA
,
Malvern PA
,
New Castle County, Delaware
,
New Castle DE
,
Newton Square PA
,
Oxford PA
,
Springfield PA
,
Swarthmore PA
,
Wayne PA
,
West Chester PA
|
apartment complex cleaning
,
commercial
,
condo cleaning
,
HOA's
,
townhome cleaning