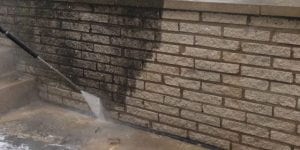 From severe weather to years of wear, the bricks around our homes can become filthy. To give them an effective clean, turn to the experts here at Maryland Pro Wash got your brick restoration needs. Located in Edgewood, MD, we're happy to provide top-of-the-line cleaning solutions to those in Edgewood and the surrounding area.
Restore the Health of Your Brick
If you never clean the brick around your home, it can look pretty dirty. With the severe weather that often hits our region, your brick is prone to wear and tear. To get your brick in tip-top shape, turn to the cleaning professionals here at Maryland Pro Wash. We use state-of-the-art pressure washing equipment to tackle the most difficult jobs, and our skilled team of brick cleaning specialists has decades of experience!
Afraid our pressure washers will damage your brick? Don't worry at all—our pressure washing equipment is all adjustable, so we modify the pressure to suit your specific needs. Since we've been doing this for years, we understand the perfect water pressure to protect the look and long-term durability of your brick.
Maryland Pro Wash offers high-quality, affordable services. In fact, you'd be surprised at the cost of our services. And since customer satisfaction is our #1 priority, we never stop working until you're completely satisfied with our work. Our goal is to exceed your expectations!
Trusted, Personalized Services
Before we begin a brick cleaning job, we ask a few simple questions. Then we complete a physical examination of the area that needs cleaning. Depending on our findings, we'll either use low or high water pressure for an effective power wash.
You'll Be Amazed at the Results!
When you call us for service, we'll ask a few questions before scheduling your appointment. After working with Maryland Pro Wash, you'll be blown away at the results! For brick cleaning done right, call Maryland Pro Wash today!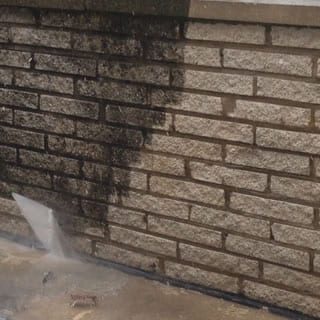 Posted in
Anne Arundel County, Maryland
,
Baltimore County, Maryland
,
Brook Haven PA
,
Broomall PA
,
Carroll County, Maryland
,
Cecil County, Maryland
,
Chester County, Pennsylvania
,
Chester PA
,
Chester Springs PA
,
Coatesville PA
,
Delaware County, Pennsylvania
,
Downington PA
,
Drexel Hill PA
,
Exton PA
,
Glen Mills PA
,
Havertown PA
,
Lima PA
,
Malvern PA
,
New Castle DE
,
Newton Square PA
,
Oxford PA
,
Springfield PA
,
Swarthmore PA
,
Wayne PA
,
West Chester PA
|
brick cleaning
,
brick restoration
,
exterior brick cleaning
,
Residential