Your company's building is exposed to a lot of dirt, debris, and pollution. It doesn't take long before the exterior can look run down and dingy. That type of the first impression leaves a bad taste in people's mouths, whether they're your customers, clients or even employees.
Commercial building washing
services in Maryland, Delaware, and Pennsylvania help you maintain your professional appearance along with several other benefits.
Protects the Building From Unneeded Damage
A dirty building suffers from more than a bad look. Mold and mildew may find an inviting environment that could lead to many costly issues. For example, it may rot away wood or open up holes in the exterior material. If water starts to get into your commercial building in Harford County, Baltimore County, Cecil County, Anne Arundel County, Howard County, Carroll County, New Castle County, Delaware County or Chester County, then you could be facing a large repair bill.
Brings in More Foot Traffic
If your business depends on foot traffic, then getting pressure washing services helps you get more people through the door. They'll see a building that looks practically new after it's been cleaned, which reflects well on your company.
Improves the Workplace
Commercial building washing improves the workplace in two ways. The first is that it eliminates materials that could cause allergic reactions, such as pollen and toxic mold. The second is that working in a bright and well-maintained building can help improve their morale and make them proud to work for your company.
How We Wash Commercial Buildings
We use quality pressure washing equipment combined with non-toxic cleaners to make your building beautiful through environmentally friendly practices. Our experience in washing commercial buildings allows us to handle your projects carefully and efficiently. All of the built-up dirt, grime, and debris get washed away for a sparkling finish.
In addition to cleaning the building itself, we can also use this approach to clean other exterior areas, such as your parking lots, sidewalks, storage buildings, and other commercial property.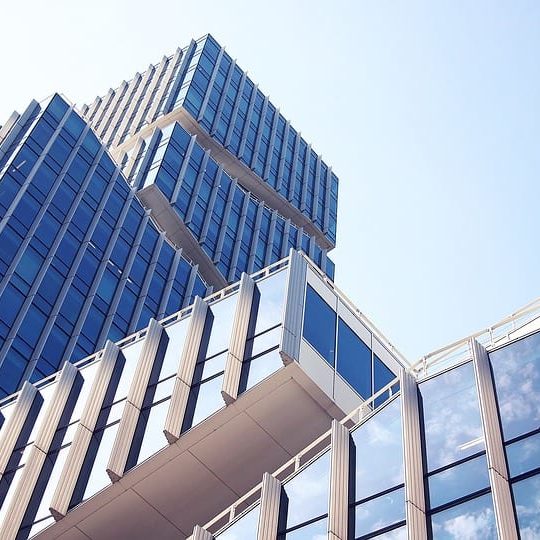 Posted in
Anne Arundel County, Maryland
,
Baltimore County, Maryland
,
Brook Haven PA
,
Broomall PA
,
Carroll County, Maryland
,
Cecil County, Maryland
,
Chester County, Pennsylvania
,
Chester PA
,
Chester Springs PA
,
Coatesville PA
,
Delaware County, Pennsylvania
,
Downington PA
,
Drexel Hill PA
,
Exton PA
,
Glen Mills PA
,
Harford County, Maryland
,
Havertown PA
,
Howard County, Maryland
,
Lima PA
,
Malvern PA
,
New Castle County, Delaware
,
New Castle DE
,
Newton Square PA
,
Oxford PA
,
Springfield PA
,
Swarthmore PA
,
Wayne PA
,
West Chester PA
|
commercial cleaning
,
exterior building cleaning
,
pressure washing