By keeping your building carefully taken care of and making sure it gets proper commercial cleaning services, then you give a great first impression to everyone encountering your business. If everything is covered by a layer of mold, mildew, dirt and spray paint, then you could end up losing out on a lot of employees and customers.
Our commercial cleaning services in Harford County, Baltimore County, Cecil County, Howard County, Carroll County, Anne Arundel County, Maryland, Wilmington DE, New Castle County, Delaware County, and Chester County will get everything looking perfect.
Here are the commercial cleaning services that we offer:
Graffiti Removal
Are you unlucky enough to deal with people tagging your commercial building? We'll help you get rid of it before it ends up attracting more graffiti artists or making customers choose another company to do business with.
Parking Lot Cleaning
Your parking lots go through a lot in Pennsylvania, Delaware, and Maryland. Cars may leak various liquids, such as oil, and that creates a safety hazard for your customers. Pressure washing cleans up these stains and debris, leaving you with a parking lot that is safe and welcoming.
Concrete Cleaning
Concrete is usually a light grey color. All sorts of dirt and debris show up against this backdrop, so it can quickly start to look dingy. You don't want the walkways around your building to look like they aren't maintained, so getting them pressure washed is important for keeping up your reputation.
Building Exterior Cleaning
Our pressure cleaning crews have extensive experience washing all types of commercial building exteriors. Everything gets the right amount of pressure to strip all of the dirt away without damaging the underlying material. We can handle everything from beautiful brick to delicate window glass.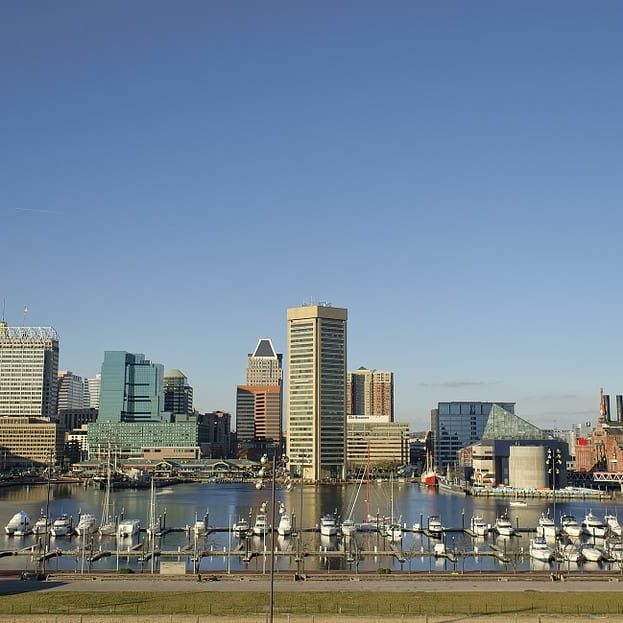 Posted in
Anne Arundel County, Maryland
,
Baltimore County, Maryland
,
Brook Haven PA
,
Broomall PA
,
Carroll County, Maryland
,
Cecil County, Maryland
,
Chester County, Pennsylvania
,
Chester PA
,
Chester Springs PA
,
Coatesville PA
,
Delaware County, Pennsylvania
,
Downington PA
,
Drexel Hill PA
,
Exton PA
,
Glen Mills PA
,
Harford County, Maryland
,
Havertown PA
,
Howard County, Maryland
,
Lima PA
,
Malvern PA
,
New Castle County, Delaware
,
New Castle DE
,
Newton Square PA
,
Oxford PA
,
Springfield PA
,
Swarthmore PA
,
Wayne PA
,
West Chester PA
|
commercial cleaning
,
exterior building cleaning