The temperatures and the leaves are dropping, and that means it's time for scenic country drives, pumpkin everything, and your regular driveway cleaning. As the weather changes, getting your driveway pressure washer can get rid of buildup from the summer months and help prepare your pavement for winter.
Eliminate Dirt and Grime
 Driveway cleaning services from Maryland Pro Wash get rid of the dirt, mildew, algae and other grime that can build up and create a slippery surface that's dangerous for you and any holiday visitors.
Protect Your Pavement
 When algae and mold start to accumulate on concrete, they can cause cracks in the material. These substances also release an acid that can further damage your driveway or make existing fractures worse. Regularly pressure washing this buildup away is part of proper maintenance and can help increase your driveway's lifespan.
Increase Curb Appeal 
Your driveway is one of the first points of contact for visitors to your home, and it can even be a focal point — good or bad! — for your front elevation. Make the most of that first impression with a fresh pressure washed driveway free of any car stains or dirt baked on by the summer sun. This attention to detail increases your curb appeal and shows your pride of ownership.
Maryland Pro Wash is your go-to source for all your driveway cleaning and pressure washing needs. Contact us today to find out more about our services and what we can do for your home.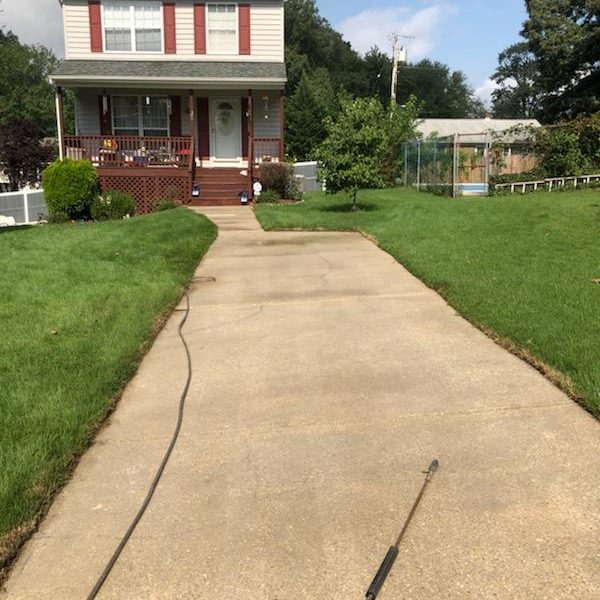 Posted in
Anne Arundel County, Maryland
,
Baltimore County, Maryland
,
Brook Haven PA
,
Broomall PA
,
Carroll County, Maryland
,
Cecil County, Maryland
,
Chester County, Pennsylvania
,
Chester PA
,
Chester Springs PA
,
Coatesville PA
,
Delaware County, Pennsylvania
,
Downington PA
,
Drexel Hill PA
,
Exton PA
,
Glen Mills PA
,
Harford County, Maryland
,
Havertown PA
,
Howard County, Maryland
,
Lima PA
,
Malvern PA
,
New Castle County, Delaware
,
New Castle DE
,
Newton Square PA
,
Oxford PA
,
Springfield PA
,
Swarthmore PA
,
Wayne PA
,
West Chester PA
|
concrete cleaning
,
driveway cleaning
,
Residential