As an apartment owner or manager, it's your job to attract future residences by maintaining the curb appeal of your complex. Apartment cleaning involves the interior as well as the exterior. This includes keeping hedges trimmed, picking up trash, and, more importantly, pressure washing the exterior of the building. This is often overlooked but makes a difference when attracting new tenants. 
When needing a thorough pressure washing service, look no further than Maryland Pro Wash! Here are some benefits you'll receive when working with our team.
Enhanced Curb Appeal 
There are several ways to boost curb appeal for your complex. Pressure washing offers a way to make it look clean, new, and appealing. You'll instantly notice the walls look cleaner and have returned to their natural color. 
You don't realize how much gunk and grime is on a building's exterior until a thorough pressure washing service. The experience we have in the business and our commitment to overall customer satisfaction make us superior to other power washing companies. Our team of experts is trained to pay attention to the details regarding the exterior of your complex. We strive to make your complex look brand new! 
Say Goodbye to Allergens 
Pressure washing is not done strictly for appearances. It also maintains safety and health standards by eliminating harmful allergens like: 
It will also remove stains left from food or beverages. Leaving these issues unattended invites pests like rodents or insects. This is enough to discourage future tenants. To assist your residents, it's important to make sure that the exterior of their complex is properly maintained. As a full-service pressure washing company, we can make this happen.
Prevent Expensive Repairs 
Not only are allergens harmful to one's health and look unattractive, but over time, they'll actually wear away at your building. They can cause rot, deterioration, and further damage. By pressure washing the walls, windows, siding, and gutters, you'll prevent this from happening. This will save businesses money long-term in maintenance costs. 
Schedule a Apartment Service Today!
Satisfied customers are a vital component of any successful business. The same is true for happy residents. 
As a business owner, don't put the exterior of your complex on the back burner. Instead, get in touch with us to learn more about how we can help. From quality apartment cleanings to pressure washing services, it's our mission to assist with all exterior needs. 
Give us a call today!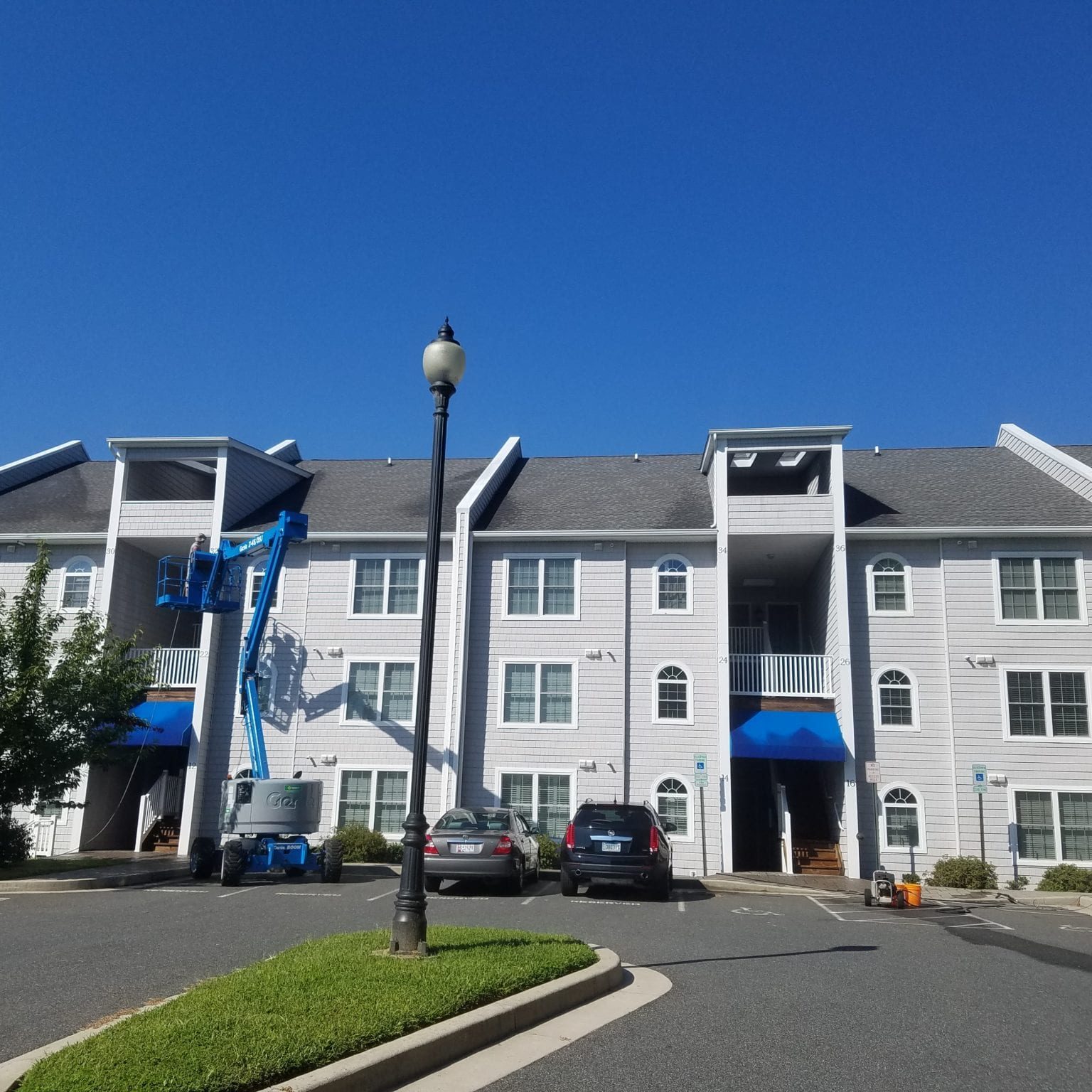 Posted in
Apartment Cleaning
,
Brook Haven PA
,
Broomall PA
,
Chester PA
,
Chester Springs PA
,
Coatesville PA
,
Downington PA
,
Drexel Hill PA
,
Exton PA
,
Glen Mills PA
,
Havertown PA
,
Lima PA
,
Malvern PA
,
New Castle DE
,
Newton Square PA
,
Oxford PA
,
Springfield PA
,
Swarthmore PA
,
Wayne PA
,
West Chester PA
|
Apartment Building Cleaning
,
curb appeal