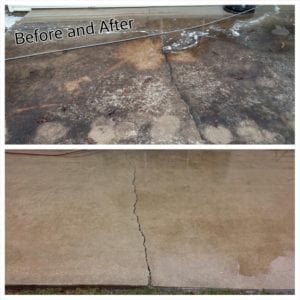 Have you recently taken a good look at your driveway, walkway, or concrete patio? Have you thought to yourself, "Didn't this used to look a lot cleaner?" If so, you certainly aren't alone. That's because concrete and high-traffic areas around your home like your driveway can get dirty pretty quickly. Resulting in the need for concrete cleaning!
Dirt, grime, mildew, oil, and grease leaking from cars, and the growth of mold, mildew, and algae can turn your once clean concrete into an unsightly and unsafe surface.
Each year, homeowners or members of their family slip on dirty concrete surfaces and injure themselves. Don't let this happen to anyone in your family. Eliminate dirt and slippery surfaces with professional residential concrete cleaning services.
Increase Curb Appeal and Safety
Let's face it, a dirty driveway or patio area just isn't that nice to look at. Aside from improving curb appeal, professional residential concrete cleaning also ensures that your concrete surfaces are safe to walk on. The contaminants and acids in various substances, as well as mold and algae, can break down the integrity and durability of the concrete when left untreated. This causes chips and cracks that will eventually require repair.
Don't wait until it's too late — get your driveway and other concrete areas cleaned today! Our pressure washing experts are equipped with the tools, the skills, and the expertise to properly clean your concrete surfaces. These surfaces will look beautiful again.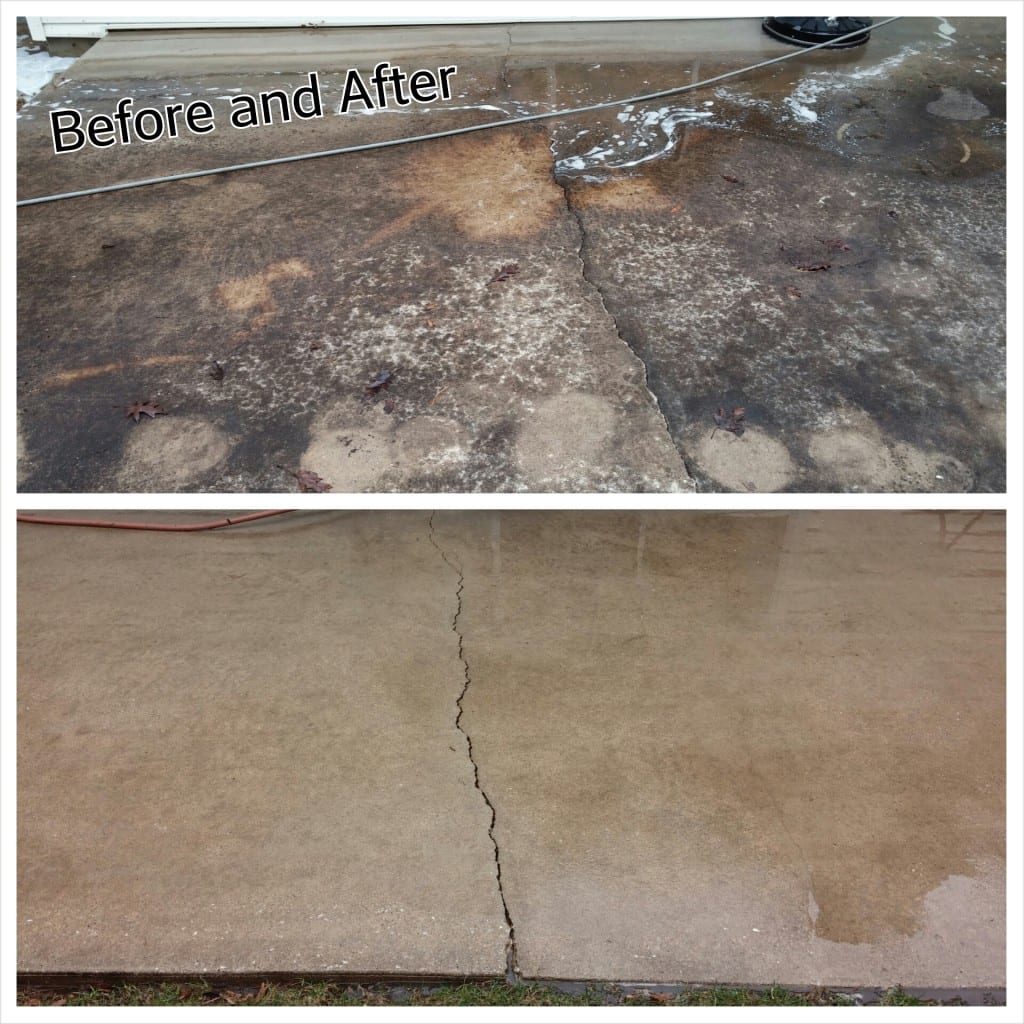 Posted in
Anne Arundel County, Maryland
,
Baltimore County, Maryland
,
Brook Haven PA
,
Broomall PA
,
Carroll County, Maryland
,
Cecil County, Maryland
,
Chester County, Pennsylvania
,
Chester PA
,
Chester Springs PA
,
Coatesville PA
,
Delaware County, Pennsylvania
,
Downington PA
,
Drexel Hill PA
,
Exton PA
,
Glen Mills PA
,
Harford County, Maryland
,
Havertown PA
,
Howard County, Maryland
,
Lima PA
,
Malvern PA
,
New Castle County, Delaware
,
New Castle DE
,
Newton Square PA
,
Oxford PA
,
Springfield PA
,
Swarthmore PA
,
Wayne PA
,
West Chester PA
|
concrete cleaning
,
curb appeal
,
Residential