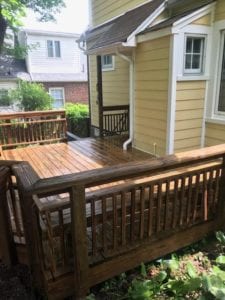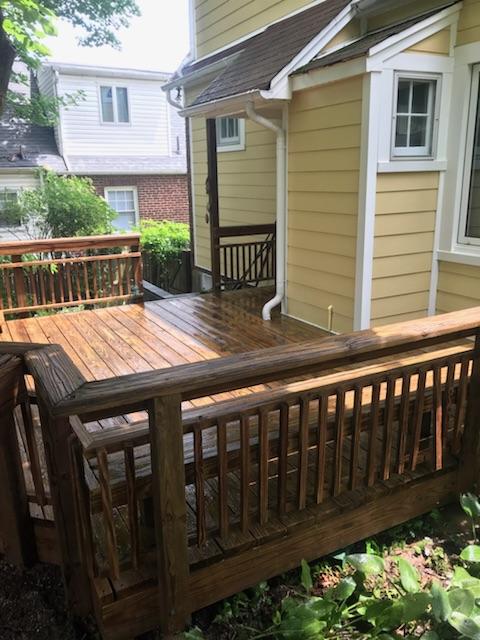 If you've got a deck on your house, you know just how much it can add to your everyday life. Your deck is the place where you can relax, entertain friends, have a few drinks, or just watch the sunset. The other side of deck ownership? You also know just how dirty your deck can get – exposed to the elements, people walking through, and a host of other environmental factors!
That's where the skills of Maryland Pro Wash come in. Your decks and fences are exposed to a lot – dirt, pollen, pollution, and moisture, nearly every day. That can leave them dingy and dirty and could cause mildew to grow in those dark corners of the deck. With pressure washing from our professional crews, you can:
increase the lifespan of wood by eliminating the mildew, moss, and other fungi
prevent stains that make wood look unattractive
improve the safety of decks and stairs
remove spiderwebs, nests, and other signs of pests
Professional Cleaning
Maryland Pro Washing has advanced techniques and professional pressure washing equipment. This lets us control the amount of pressure we use during projects. It also allows us to thoroughly clean your decks and fences without damaging the wood.
Ready to get started with Maryland Pro Washing? We also offer all manner of commercial and residential pressure washing services. Maryland Pro Washing services:
Maryland including Harford County, Baltimore County, Cecil County, Anne Arundel County, Howard County & Carroll County
New Castle County, Delaware
Delaware County and Chester County, Pennsylvania
Contact Us Today!
Call us at (443) 752-1754 to get a quote today!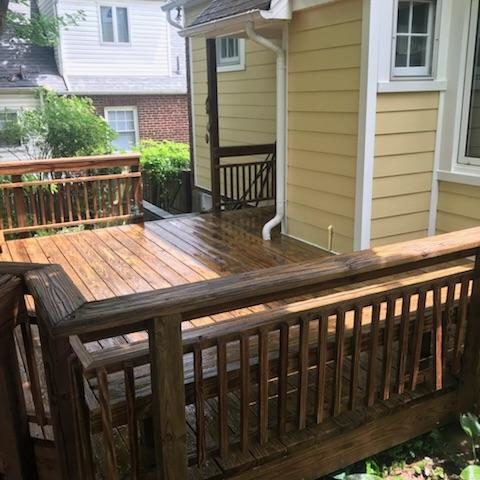 Posted in
Anne Arundel County, Maryland
,
Baltimore County, Maryland
,
Brook Haven PA
,
Broomall PA
,
Carroll County, Maryland
,
Cecil County, Maryland
,
Chester County, Pennsylvania
,
Chester PA
,
Chester Springs PA
,
Coatesville PA
,
Delaware County, Pennsylvania
,
Downington PA
,
Drexel Hill PA
,
Exton PA
,
Glen Mills PA
,
Harford County, Maryland
,
Havertown PA
,
Howard County, Maryland
,
Lima PA
,
Malvern PA
,
New Castle County, Delaware
,
New Castle DE
,
Newton Square PA
,
Oxford PA
,
Springfield PA
,
Swarthmore PA
,
Wayne PA
,
West Chester PA
|
Deck cleaning
,
pressure washing
,
Residential
,
wood restoration